Vehicle Care Program – Car Pass – Mobile


For busy people, a pre-paid maintenance plan is one less thing to worry about. Gone are the days of performing maintenance on your own vehicle. Did you know that in order to maintain warranties on most vehicles, you must follow the manufacturer's servicing guidelines?

By factoring in the costs of maintenance upfront, it becomes a much more convenient way to budget for them. Not only are you budgeting for tomorrow's maintenance, you are locking in discounted pricing as well. At Lou Fusz, we can go over the pre-paid maintenance plans and customize the best one for your individual needs.
---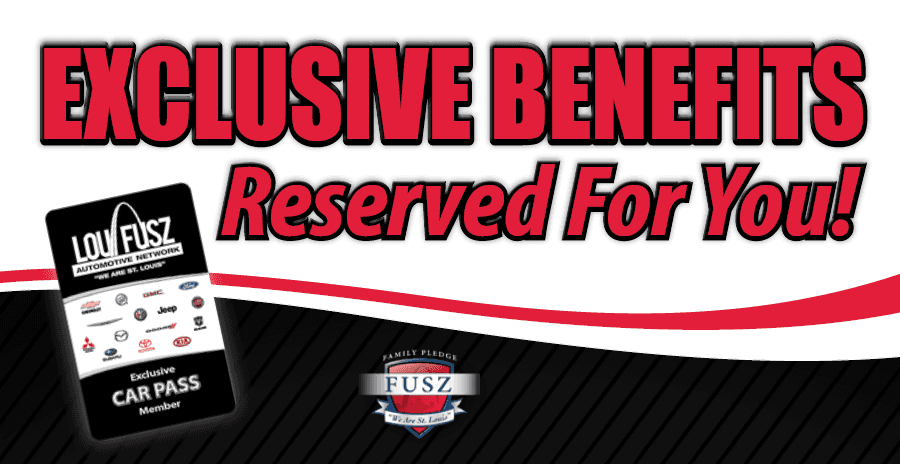 What is pre-paid maintenance?
Well, it's exactly that. By factoring in the costs of maintenance upfront, it becomes a much more convenient way to budget and locks in today's rates. At Lou Fusz, we can help you budget for everyday maintenance and get you in a plan to cover your vehicles needs. Oil changes, fluid top-offs and tire rotations are included. Common fluid top-offs include transmission fluid, windshield wiper fluid, power steering fluid, engine coolant and brake fluid. Plus with our Lou Fusz Multi-Point inspection we can catch problems before they turn into expensive ones. 
What are the benefits of this plan?
This is a plan to help you keep your new or used vehicle properly maintained. Paying for common vehicle maintenance upfront just makes it much easier for your budget and you may be able to roll the cost into your auto loan. Also, you lock in your cost for oil and labor to today's discounted rates.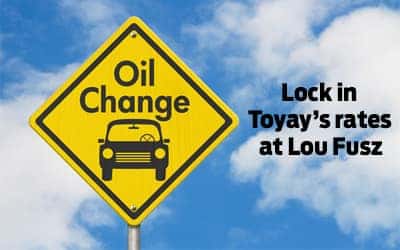 Drivers Needs Analysis
The average driver may need an oil change about every two months based on driving about 25,000 miles per year. That can change depending on the manufacturer. Save money by purchasing a pre-paid maintenance plan at Lou Fusz.


Synthetic Oil, Lube & Filter Changes – $595 VALUE
Lou Fusz Car Pass members receive three years of free synthetic oil, lube and filter changes. Enjoy one every 5,000 miles. Simply schedule your appointments and present your Lou Fusz Car Pass card or key tag and we will handle the rest!*
*Limit 7 oil changes.
---

Additional Trade-In Bonus – $500 VALUE
As a Lou Fusz Car Pass Member, we will give you an extra $500 when you trade in your enrolled vehicle for the next new or pre-owned vehicle.
---

Paintless Dent Repair – $225 VALUE
Don't sweat the small stuff. Should your vehicle need a paintless dent repair up to the size of a dime, let us  repair it! Lou Fusz Car Pass members are eligible for one complimentary paintless dent repair per year with a Car Pass membership.*
*Members must present valid membership key tag or card upon arrival. Service Benefits available for three years from original membership start date, or upon the sale of the enrolled vehicle, whichever occurs first. Some restrictions may apply. Offer on registered vehicle only. Cannot be transferred. No cash value. See business manager for details.
---

Missouri State Safety Inspections & State Emissions Testing – $108 VALUE
Lou Fusz Car Pass members will enjoy free Missouri State Safety Inspections and State Emissions Testing for their Lou Fusz Automotive Network vehicle! Simply schedule your service appointment and notify your service advisor that you are a Lou Fusz Car Pass member.
---

Windshield Sealant & Chip Repair – $85 VALUE
Let us help you on the road ahead. Lou Fusz Car Pass members qualify for a complimentary windshield  sealant to be applied to their vehicle. After that, should you need a chip repaired in your windshield please call us and we will repair any chip for the first three years of membership for free.*
* Dealer will provide customers with a $50 discount towards a new windshield if the rock repair is irreparable due to size or location. Offer does not include windshield replacement.
---

Rental Car Discounts – PRICELESS
Lou Fusz Car Pass Members enjoy exclusive discounts when renting a vehicle should their vehicle be  requiring an extended time in our service department. Speak to your service advisor about the rental car options available to you.
---