Tire and Wheel Protection – Mobile


The independent Insurance Agents and Brokers of America says approximately 500,000 claims are filed each year for pothole damage.

According to AAA, pothole damage costs drivers $3 billion per year, $15 billion over the past 5 years and and an average of $300 per incident.

Protect your tires and wheels from both road hazards and accidental damage with Tire and Wheel Protection for just pennies a day.

Coverage includes repair or replacement for the life of your policy when an incident does occur.
---
Drivers Needs Analysis
Driving an average of 25,000 per year and you will be more likely to damage a rim or tire. We highly recommend Road Hazard Tire and Wheel Protection for your vehicle.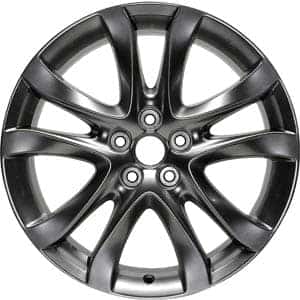 The Facts about Pothole Damage
There are multiple problems that can be the result of Pothole damage and they can be costly. You can damage your tires, tie rod, shocks, struts, wheels, ball joints and much more.  Not to mention you will need to have a wheel alignment. A single incident can run you big money out of pocket. Let the Lou Fusz Tire and Wheel Protection Package keep you protected.
Although St. Louis winters are the best time for Pothole damage to occur we do see this problem practically every day throughout he year as well.