GAP Protection – Mobile


GAP coverage will cover the difference between the loan balance and your insurance settlement in the event of theft or total loss. You can add the cost of GAP insurance to your vehicle financing in most cases. Lou Fusz can help you determine the best solution for your needs.

Without GAP coverage, you will be responsible for this difference, adding an additional financial burden during a challenging time. This amount can be significant depending on the vehicle you are purchasing. The more the vehicle is worth you will have the potential of of owing more money in the event of a total loss.
What is GAP Coverage?
Insurance companies may declare a vehicle a total loss. This can happen for multiple reasons including damage beyond repair. This can occur from a vehicle collision, theft, or natural disaster. The insurance company uses tools to come up with the assessed market value. If the amount you owe is more than the assessed market value then you are responsible for the difference. GAP Protection Coverage comes into affect at this point and pays an amount that is above and beyond the accessed market value. Are you protected in the event of a total vehicle loss? Typically, the amount you receive from your insurance company is the actual cash value or the market value of your vehicle. Sometimes, this amount is substantially less than your outstanding finance contract balance. If your vehicle is totaled due to damage or theft, the amount your primary insurance company pays may not cover everything you owe on it.
---
What is the benefit of having this coverage?
Simply stated – will save you money. When the insurance company will only pay so much for a claim then you are responsible for the difference. This can possibly be a significant hardship depending on your finances. This coverage is just about as important as having vehicle insurance itself. The only time GAP coverage is not necessary is when you pay cash when purchasing your vehicle.
---
GAP Care Advantage will:
• Waive most or all of a remaining net principal balance
including a deductible up to $1,000 (where available)
• Help prevent potentially crippling financial obligations
• Offer a 60-day free look at coverage
Rest Easy with GAP Care Advantage
By selecting GAP Care Advantage, you'll be choosing
protection that helps relieve you of your "gap" obligations.
For your convenience, you can make GAP Care Advantage
part of your monthly vehicle payment.
Why GAP Care Advantage?
• Helps satisfy your "gap" obligations under your retail
installment contract
• Covers up to $1,000 of physical damage insurance
deductible, if applicable (2)
• Available on both new and used vehicles
Help Eliminate the "Gap"
By purchasing GAP Care Advantage, you can help protect
your finances and credit. Your dealership can provide you
with all the details about GAP Care Advantage.
---

Drivers Needs Analysis
When your amount financed is greater than 80% of your vehicle's purchase price, we highly recommend this product for protection in the event of a total loss.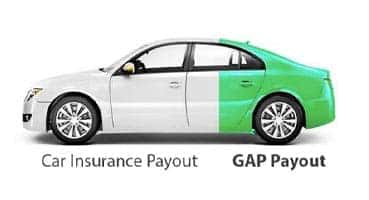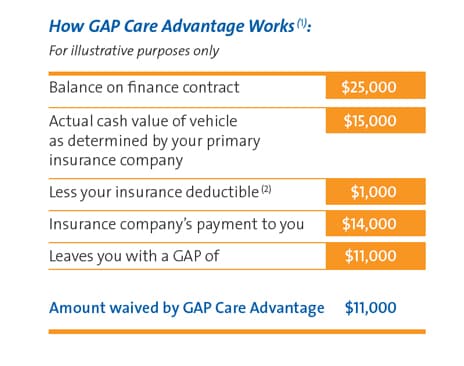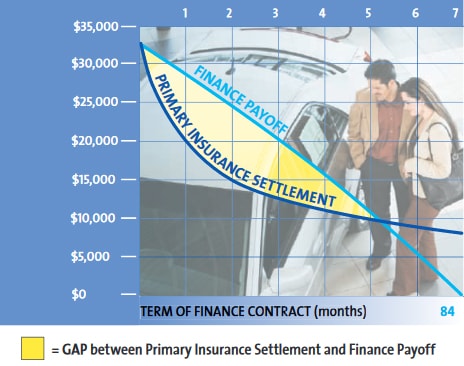 (1) The GAP Care Advantage payment example is for illustration only. For an accurate
GAP Care Advantage payment calculation and for specific laws and regulations of
your state regarding deductibles and other features, please refer to your GAP Care
Advantage Addendum or insurance policy. See your GAP Care Advantage Addendum
or insurance policy for complete details on what GAP Care Advantage will and will
not cover in the event of a total loss of your vehicle.
(2) Coverage of the deductible is subject to individual state laws and regulations.