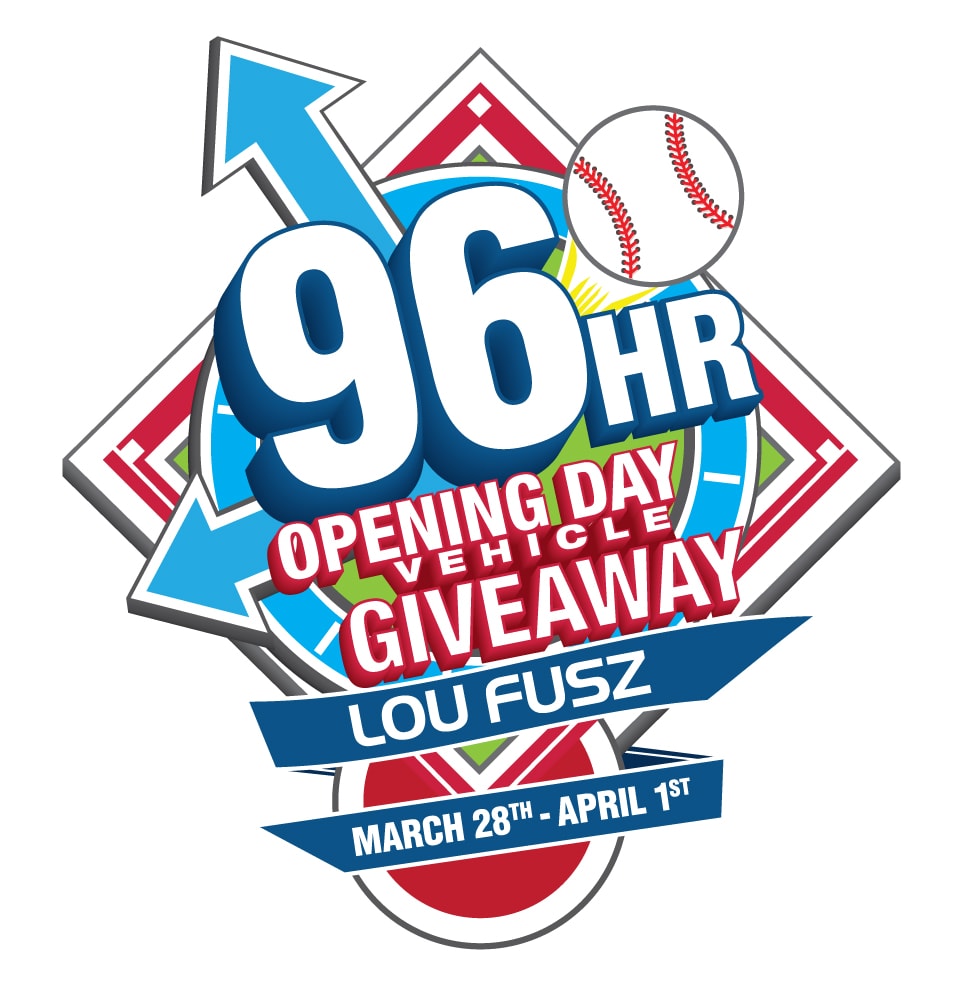 Official Rules

Name of the Promotion: Lou Fusz 96 Hour Opening Day Vehicle Giveaway

NO PURCHASE NECESSARY TO ENTER OR WIN. YOU HAVE NOT YET WON.

1. Sponsor name and address: Lou Fusz Automotive Network, 925 North Lindbergh Blvd, St. Louis, MO 63132


2. Entry Period: Between March 28, 2019-April 1, 2019.

3. Eligibility: Entrants must be legal United States' residents, at least eighteen (18) years old or above, with a valid Social Security Number, Passport ID or driver's license, and not affiliated with Lou Fusz, their affiliated companies, advertising, promotions, or judging agencies, and the immediate family members of each are ineligible. The term "immediate family" includes spouses, siblings, parents, children, grandparents and grandchildren, and any other person residing at the same household whether related. Winning a prize is contingent upon fulfilling all requirements set forth herein. Individuals are eligible to win only one prize.

4. Sweepstakes Entry: To participate in the Promotion, you must register at any Lou Fusz Automotive Dealership.  The entrants will be entered in the drawing for a chance to become eligible to win the grand prize.

5. Prize: The grand prize winner will receive up to $30,000 in credit towards a new vehicle purchase from any Lou Fusz Automotive Network Dealership. The approximate value of the grand prize is up to $30,000 (Tax, title and license are NOT included). Winner will select grand prize vehicle - no exchanges or substitutions may be made by winner -and all features will be in the sole discretion of sponsors. The grand prize winner shall be required to personally retrieve the vehicle. Delivery of the Grand Prize will occur on or around April 15, 2019 at Lou Fusz Headquarters (date and location subject to change). Properly claimed prize will be awarded, but in no event will sponsors award additional prizes than are provided for in these Official Rules.  (Example, Winner selects vehicle with value of $24,000.  Award value is $24,000 credit, Winner will not receive additional credit or compensation.) (Example 2, Winner selects vehicle with value of $40,000.  Prize value is $30,000 and winner must pay difference.)  Said winner is subject to all tax implications.

6. Number of entrees per person: 1 (One).

MISCELLANEOUS

7. All federal, state and local laws apply. Lou Fusz Automotive Group shall be entitled to interpret these Official Rules as needed - including but not limited to rules regarding participation, selection of winner, deadlines, restrictions on prize, and eligibility - and all its decisions are final. By entering, participants agree to these Official Rules.


8. All decisions of Sponsor are final and obligatory in every sense. Winner will be required to sign a release of liability. If the winner is ineligible; Winner cannot substitute prize or cash equivalent for credit. Sponsor reserves the right to substitute its discretion any or all the prizes with any article or service of similar or greater value. Prizes may not be assigned or transferred by winners.